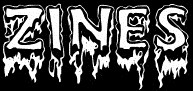 Over the years there have been numerous magazines and fanzines that have contributed some very original and incredibly entertaining short stories as well as offering up information on what's going on in the horror world etc. Many of these zines, whether DIY photocopied publications or professionally printed mass-market magazines, sadly came to an end. Nevertheless these zines often left a lasting impression on those that read them.DLS Reviews brings you an issue-by-issue dissection of a number of these zines; not only looking back through now deceased publications, but also looking at new and long-standing zines that are still going.Over time I hope to see the number of different publications that are brought to the DLS dissection table grow. However, for now, I hope that the handful of publications on here bring back some fond memories to some, perhaps inform those that may have missed out on them, or let people know of currently running publications that they may not already be aware of.Of course, this is far from a complete list of 'essential' horror zine reading. The likes of 'Cemetery Dance Magazine', 'Paperback Fanatic', 'Samhain', 'Darkside', 'Fangoria', 'Scream', and 'Weird Tales' (to name but a few) should certainly not be overlooked or forgotten. However, for now, I hope these pages have some worth to at least a few of you.
Click on the below banners to see what each different zine has had to offer…
From July 1988 until its demise in October 1991, FEAR was a British magazine dedicated to fantasy, horror and science fiction (although predominantly focused on horror fiction). Along with news, articles, interviews and reviews, each issue also included a number of short stories by well-known authors as well as unpublished contributors.

Running from 1988 to April of 1991, Skeleton Crew Magazine's life was a bit of a 'flash-in-the-pan' - starting off as a DIY style horror fanzine and later evolving into a reasonably widely-distributed and professionally printed glossy magazine, until its eventual collapse in 1991. The magazine included all the usual articles, interviews and reviews, as well as short stories often by well-known and well-respected authors of the genre. Although 'Skeleton Crew Magazine' only had a relatively short lifespan, it nevertheless made an important contribution to the horror scene, and left particularly fond memories for those who used to eagerly anticipate the next issue.


Starting out in April 2012 with its A4-sized first issue, 'Splatterpunk Zine' is the creation of one many love of the extreme horror genre that was dubbed 'Splatterpunk' during the 80's and 90's. Rammed to the gills with gory horror shorts as well as interviews, articles and reviews; this gloriously DIY feeling zine is an absolute must for anyone who likes their horror drenched in bucket-loads of gore.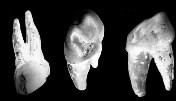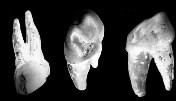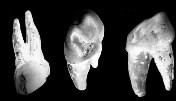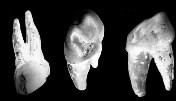 A B C D E F G H I J K L M N O P Q R S T U V W XYZ VARIOUS NON-FICTION