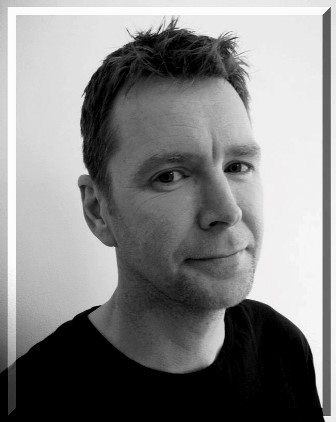 Richard Ayre might not necessarily be a household name in horror and science-fiction at the moment, but if his offerings so far are anything to go by, then this will almost certainly change in the not too distant future.

For those who enjoy a thick slab of pulp horror with all the blood splattered trimmings on the side, then Ayre's 'Prophecy Trilogy' are a series that you'll want to get your hands on.

DLS Reviews caught up with the man behind the pulpy mayhem to find out a little more about his work, his motivation, and his experience with breaking into the competitive horror market…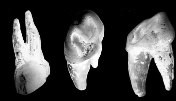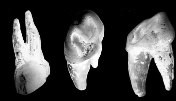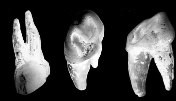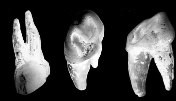 DLS - Hi Richard. Thanks for agreeing to be interviewed on DLS Reviews. To start with it would be interesting to know what first got you into writing fiction?

RA - Hi Chris. Thanks for having me at DLS Reviews. Before we start I'd really like to say a big thank you. Your review site is a real boon for writers like myself and I wanted to show my appreciation at the start of this interview.

I have always been a writer of stories, or at least for as long as I can remember. At school, my favourite subject was always English because we got a lot of opportunities to write in that class. One of my first memories is writing a Sci-Fi post-apocalyptic piece which the teacher praised me for. I quite liked that praise! But I think I got into writing because I loved reading. I always had at least two or three books on the go when I was a kid; one in my bedroom, one in the sitting room, and usually one in the bathroom too. If I didn't have a book there I would end up reading the labels on shampoo bottles or whatever. I think reading a lot works like some sort of weird osmosis, and you collect phrases and ideas that then form into your own stories. Writing takes me away from the real world if you like, and I get to create my own worlds, where I'm in charge of what happens. Maybe it's some sort of God complex.

DLS - How do you personally approach writing a novel, say from start to finish, and what makes an average writing session for you?

RA - That's a good question, because I'm sort of finding my feet with that. 'Minstrel's Bargain' was written years ago, and I can't really remember how I wrote it, only that it seemed to come a lot easier than the sequel. I actually wrote that whole thing by hand. It's over four hundred pages long, and I cut about sixteen thousand words from it before it even got published, so that was a lot of hand-writing. I don't do that now. For 'Minstrel's Renaissance', I had the basic idea of where the story was going, and what would happen at the end. I wrote out a few skeleton ideas of two or three chapters, and then filled that in on the laptop, changing things as I went if I needed to. This happened quite a lot because ideas tend to come to me as I'm writing. This seems to be the way I work best, but I think it leads to massive revision later. I ended up changing a few scenes around once I was finished so it worked better as a structure, and I think if I had planned it more thoroughly that may not have happened. I think I'm more of a 'pantser' than a planner. As far as an average writing session, I don't really have one. Sometimes I'll sit and stare at the screen for an hour or more and nothing will come, other times I'll blast out five or six thousand words in one go over a whole day, it just depends. I tend to write in the evening, when I get in from work, and at weekends. I'm not really a morning person, although I do wake early. I find mornings are quite good for jotting down ideas, changing scenes etc, rather than sitting down and writing properly.

DLS - Your first novel – 'Minstrel's Bargain' – was pure pulp horror through and through. Was this an intentional direction for you, or did the over-the-top pulpish horror just come naturally to the tale?

RA - It's funny, but that idea of 'pulp' horror never entered my mind when I was writing 'Minstrel's Bargain'. For me, that was just what horror novels were. A lot of the books I read in the late '70's and early '80's were all pulp, and I just made my own version of those types of stories. I was actually a little surprised when people who read it started staring at me in a funny way and saying that it was really bloody or violent, but looking back at it, I can see now why they did! I just had an idea of this evil entity, Minstrel, using people as weapons. That's basically what he does. And I wanted the violence to be frightening. So it had to be 'in your face'. It had to be hard and cold and evil. If it wasn't, the idea of these people being possessed would not work at all. The pulpiness is there to show the horror of Minstrel's work, and reflect the pleasure he gets out of it, hence the grinning faces. I'm all for horror that is creeping and quiet, but the Prophecy books can't be like that. They need to be pulpy and blood splattered, almost comic book really. They need to be described in all their glory. It's not fair on Minstrel if they aren't like that.

DLS - The novel seemed to draw a lot from the earlier works of James Herbert, intermingled with short snappy Guy N Smith style chapters that spilt more blood than an abattoir. Were these authors' particular influences to your work, and if not, what or who were your influences?

RA - James Herbert was definitely the biggest influence on my horror writing. I first picked up a copy of 'Lair', probably around about 1980, 81. It was at my grandads actually. I picked it up because of the cover. Who doesn't like a two-headed rat dripping blood from its teeth on a book cover? As I started to read it I was hooked instantly. I love Herbert's characterisation. Usually they're just ordinary people thrown into extraordinary events. It made such a change at the time as most 'heroes' were cops, or soldiers or something. I think I liked the idea of an ordinary person being forced to become a hero. Sturgess, the main character in the Prophecy books, is that person, and I went to great lengths in the first novel to show that he was frightened and not at all sure of his role in the story. I wanted a believable character I suppose. Once I had finished 'Lair' I began going through Herbert's other books, and none of them disappointed. So Herbert was above all others, even Stephen King whom I really got into then too. I read a few Shaun Hutson novels too, along with a couple of Guy N Smith stories. In fact, I've just downloaded 'Werewolf by Moonlight' again, and I'm re-living my youth with it somewhat. But I'm also influenced by writers of different genres. As I'm a history teacher, I'm obviously very interested in historical fiction, and I love the work of Bernard Cornwell, he of Sharpe and Uhtred fame. One particular influence for me is Derek Robinson who wrote a few books about both world wars and their effect on ordinary men fighting them. A real favourite is 'Piece of Cake', a novel about a Hurricane squadron in the first year of World War Two. Robinson has such a pithy, punchy writing style, interspersed with fantastic action sequences. I really rate him as a writer.

DLS - Staying with 'Minstrel's Bargain', I understand the novel is the first instalment in a trilogy ('The Prophecy Trilogy'). Was this always your intention? Did you always have a plan to continue 'Minstrel's Bargain' further?

RA - Not at all. When I first wrote 'Minstrel's Bargain', back in the Stone Age, I had no intention of writing a sequel. I think sequels have become much more of a 'thing' with the onset of self-publication. I don't remember that many back in the day. Of course, Herbert wrote his three Rats books (or four if you count 'The City'), and the Ash stories, but every book now seems to be part of a 'series'. So I didn't at first envisage this at all. However, when it was first published, I added a last chapter dated 2019, just to add a little punch. And this got me thinking. Could I bring Minstrel back? I thought he deserved it, so the idea of a sequel was formed. Then that sequel morphed into an idea for a trilogy, spread out over several decades. The last book will be set in 2019, thirty years after the original story. I have no idea what is going to happen though. Well I do, but I'm not saying.

DLS - Obviously music, notably hard rock and 80's and 90's era heavy metal, play a large part in 'The Prophecy Trilogy' tales. Is music also a big part of your life?

RA - It was. It most definitely was. I was just the right age for the explosion of New Wave Metal in the late seventies and early eighties. Most of my favourite bands come from that era. But a couple of my mates are a few years older than me, and they got me into earlier groups like Zeppelin, Black Sabbath etc. In the early eighties, you seemingly had to belong to a group. There was Mod, Ska, Punk, New Romantics, and Metal. It was almost as if you could not like any other type of music if it wasn't of your 'club'. As I've got older, my music taste has opened up. I like anything that takes my fancy now, from Sinatra to pop. But I think people are very much influenced by the music they listened to when they were young, and it will always stay in their hearts. For me that was Maiden, Kiss, Michael Schenker (the first concert I went to back in 1982) and a whole host of others, most of which have long since disappeared. My daughters both love old school rock because they didn't have a chance to listen to anything else. I even took them to see Kiss. They loved it!

DLS - I understand the publication of 'Minstrel's Bargain' wasn't without its difficulties. Could you tell us a little about your experience?

RA - You're right, but the experience has, I think, helped me. The only reason 'Minstrel's Bargain' was published, is because I was looking for publishers of children's stories. My dad was an incredibly talented man; singer, painter and writer of daft little poems. He died in 2014, and I was looking for a publisher to maybe take a look at some of his stuff. I had no idea about the huge explosion of self-publishing, or of small, independent presses then. As I was Googling stuff, I came upon a small press that was open for applications. One of their genres was horror. They were asking for the first five chapters. Weirdly enough I had just transferred five chapters of MB onto my laptop (it was originally typed) so I thought I'd give it a go. They accepted it, and everything then went from there. However, I noticed a distinct lack of support re: advertising etc, and after a few months I realised that it was not going to work with them. By this time I also knew that another publisher would not take me on because the book had just not been selling so I decided to self-publish MB. We came to a joint decision. They were concentrating on Crime fiction by then, and my book was being pushed to one side, so we decided to call it a day. I wouldn't say it was a happy experience, but as I told them, I will always be grateful to them for taking me on. The first few versions of MB may have looked awful (as you said Chris, the cover was truly terrible) but I now feel a lot more comfortable with this whole publishing thing. And that publisher re-awakened the writer in me, so I have to thank them for that, if nothing else. Onwards and upwards as they say.

DLS - Your second novel, 'Point Of Contact' was more of a dark science-fiction novel as opposed to your earlier blood-spattered pulp horror offering. Why did you decide to take your second novel in this new direction and did you find writing it vastly different to 'Minstrel's Bargain'?

RA - 'Point Of Contact' was actually the first full manuscript I wrote, so it outdates Minstrel's Bargain. I've already mentioned a couple of writer's who have influenced me, but others are Sci-Fi authors such as John Wyndham, HG Wells and suchlike. I've always had a soft spot for Sci-Fi, and I had this idea, based on Spontaneous Human Combustion (I was a big fan of Arthur C Clarke's 'Mysterious World'-a TV programme where he investigated mad stuff) and I thought it would make a good story. It is actually very different from the original script I wrote, one example being the Visitors, who were not in the first version, and another being the love interest in the form of Laura Goddard, who was originally a bloke called Bowson. I think the influence of Herbert is here too though. His novels such as 'The Jonah' very much interested me. Not really horror, and not really Sci-Fi but a strange amalgamation of both. Same thing as the 'Day of the Triffids'. On one level, it's a horror story, on another its Sci-Fi. This cross genre idea interested me. As I've said, the Minstrel books have to be blood splattered to really put across the evil intentions of the instigators, but 'Point of Contact' was a very different kettle of fish. I really wanted a growing, creeping type of darkness, along with plenty of action too. I love action thrillers so this novel gave me a chance to have a go at fast-paced action scenes, along with the darkness that I love writing about. As far as writing it, yes, it was different. In this case I had a (truly badly written) script that I could add to and change to fit the story. I enjoyed putting this together, and I'm happy with the result. Fenwick, the main character in the book, is a good man, same as Sturgess. I like that. I was getting a bit sick of heroes who were not really that heroic. I think both Sturgess and Fenwick are old school heroes, just like Harris in the Rats or Masen in the Triffids.

DLS - One particular aspect that shone through 'Point Of Contact' was how quintessentially British it felt. Was this intentional? Do you find it better to stick to your roots when writing?

RA - I do. Like every horror fan, I've read a load of books set in the USA, and Maine has become somewhere that I almost felt I knew. I went to Portland last year. Didn't see Stephen though. As I've said, 'Point of Contact' was the first MS I wrote, and it was originally set in Bradford of all places. Why, I don't know. But for 'Minstrel's Bargain', I thought I would set it in Newcastle. It's the place I know best, and it was easier to research. I'm not saying I wouldn't set a book in another country, but I like the fact that my writing comes across as British. They say you should write what you know about, and I think being able to envisage the setting is a big help. Of course, I might write a novel set on another planet one day, so that wouldn't help. Unless it was the planet Geordie maybe.

DLS - Not long after 'Point Of Contact' you released a collection of horror short stories entitled 'A Hatful Of Shadows'. Do you prefer writing short snappy tales like this, or do you get more out of penning full length novels?

RA - I love writing short stories. There is a skill that, if you get it right, is very satisfying. I worked on 'A Hatful of Shadows' mainly because I was going through a real stretch of writers block on 'Minstrel's Renaissanc'e, so this helped me get the creative juices flowing again. I think concentrating on the short stories for a while helped me finish the novel. However, that feeling you get when you finish a longer novel, is very addictive. I think there is a time and a place for both kinds of story writing. A novel takes over your life. You are always thinking about the next scene wherever you are, whilst short stories are more like ideas that come to life when you start hammering them out at the keyboard. It really all depends on the mood I'm in. Sometimes I love short stories, sometimes I just want to get on with a novel.

DLS - One of the shorts within 'A Hatful Of Shadows' was a truly dark and almost self-destructive story titled 'The Villain Of The Piece'. I'm somewhat apprehensive to ask this, but how much of the story was self-reflective, and was writing it cathartic in any way for you?

RA - Yeah. That story. That was very much based on me. Some years ago now I split from my wife, and all of us, me, my wife and my daughters, went through hell. It's not something I would wish on anyone. Without going into too much detail, everything in that story is true up until the point where the protagonist, Rob, goes into the yard and unties the clothesline, making his final decision. Then it becomes fiction. It was a very dark time for me and that is why the story is very dark. When you are suffering from clinical depression, you cannot see how life can ever be good again and it's easy to think that the only way out is to just end it all. Because then you will stop suffering, and the people you've hurt will no longer have to put up with you. Thought processes do not take the normal route. It is definitely the most personal story I've written, and it captures something of how I felt at the time. In a strange way it was cathartic to write it. I wanted to record something of how I felt at the time, and I also wanted to show what depression can do, and where it can lead, because there are still far too many people around, who do not understand it, that say things like 'pull yourself together' etc. But when you are suffering from it it's just not that easy. I was lucky and came out the other side. Rob was not. He was a victim of a true horror that can strike anyone, and that's what I wanted to show in the story.

DLS - The story 'No Triple X' which also featured in 'A Hatful Of Shadows' was noticeably more erotically geared than most of your other work. Have you purposefully avoided the more sleazy elements that are often found in pulp horror, or is it just that you've not found the need to include such a splash of raunchiness?

RA - I actually have avoided it, although there is a little more of it in 'Minstrel's Renaissance'. I'm not a big fan of erotic fiction, although the usual 'Fifty Shades of Gray' thing shows how popular that genre is. If I'm writing anything like that, there has to be a point to it. I wouldn't write it just for the sake of titillation. It can go incredibly wrong (Herbert's Once is a good example) so there needs to be a reason. 'No Triple X' was all about the sleazy side of human nature, so the descriptions had to be there, and the scenes in 'Minstrel's Renaissance' are important too. They're not just stuck in for page filling. I've got nothing against sex in books, and sex and horror often go hand in hand, but sometimes I think it is better to leave a little to the imagination. Even with some of the pulp horror in the Minstrel books, there are times when I'll describe a scene so far and the readers' imagination will fill in the rest. It's sometimes much more effective that way. My most embarrassing moment ever was when my mother told me she was 'up to the bit with the student and the man' in 'Minstrel's Bargain'. If you remember, this involves a vivid description of oral sex before a very bloody death scene. I had told her she could have a copy but she must not read it. But she did. Never been as red in my life.

DLS - The short story 'Communication' was again a big change in your usual style of writing. The story's a wonderfully inspired piece of science-fiction that escalates to catastrophic proportions in a mind-bendingly short space of time. What inspired you to write such a vastly different piece and did the story come out as you hoped it would?

RA - The inspiration for this story came from my fiancé Cath. So that's probably why you liked it! She came up with the idea of an app that recorded dreams, and I took that and ran with it. There is a lot in this story about modern life. About what we deem as privacy, and what we allow to be public. It's an interesting topic in these days of Facebook and Twitter and Instagram etc. It seems people will do anything to get on the TV nowadays, and I wanted to incorporate my annoyance with all this in a story. I'm known in my circle as the grumpy old man who complains when everyone is sitting at a table in the pub with their phones out. I keep telling them that they should be talking to each other. But to be honest, I can be just as bad at times. I wanted a story that warned about this idea of people forgetting what real communication was, and where that can lead to. Cath's idea seemed to a good start for it. I like 'Communication'. It is one of my favourite short stories.

DLS - The final story in 'A Hatful Of Shadows' titled 'Soulbringer' is a short precursor to 'The Prophecy Trilogy'. At what stage of writing and planning 'The Prophecy Trilogy' storyline did you come up with this eerily dark backstory, and can we expect any further tag-on offerings in a similar vein?

RA - It actually came about because quite a few reviews of 'Minstrel's Bargain' said they would like to have known a little more of Minstrel's background. That was the idea of the story, although it was also incorporated from 'Minstrel's Renaissance', so you get it in its full context in that novel, ie as a part of a series of reflections on his long life by Minstrel. So really, 'SoulBringer' was a little taster of Minstrel's thought processes in the second book. At the moment, I think any more stories about Minstrel will only be in the next novel, but hey, who knows? If the muse strikes, I'll see what happens.

DLS - The second instalment 'The Prophecy Trilogy', entitled 'Minstrel's Renaissance' is due for release on the 22nd June 2017. Can you tell us a little about the book?

RA - Yeah. 'Minstrel's Renaissance' is set ten years after the original story. So we are in 1999 in this one. We find Sturgess aged forty. He's now married to his girlfriend from the first book, Shelley, and has two small children. At the beginning, we find him struggling through a bit of a mid-life crisis; he now part owns Heavy Metal Headlines, but the music scene is changing and he's not sure whether he likes it anymore. He also has a feeling that Shelley might be showing her boss a little too much interest. When we catch up with him he's not going through the best of times. So there is an element of change there from the first book when he is a carefree young man. But the main thrust of the novel, is the revelation of the Prophecy. This is an ancient story that foretells great changes for humanity. We find that, to stop the Prophecy from happening, the Beast must send out a SoulTaker. And who better than Minstrel to do the job? We have the tramp, the Traveller, and we have a rejuvenated Minstrel, who has been given a second chance and whose mission is very different now than what it has been before. And it has Sturgess beginning to come to terms with his role as the Traveller. It sets up the final book which will see everything come to its conclusion.

DLS - How did writing 'Minstrel's Renaissance' compare to writing 'Minstrel's Bargain'? Did you find there's less work involved when following on from an already established plot and characters?

RA - I tell you, it was hard. I knew what I wanted from this story, but as with anything, when it is the second part of a trilogy, I had to dig deep to come up with a story arc that would work in the third novel also. Like 'The Empire Strikes Back', it had to be both a sequel to the original, and a hook into the third instalment. So I found that very difficult. I wanted to keep the pulpish mayhem, but for a long time I wondered why would Minstrel be bothering to kill other people at all? He has a particular mission in this book, and it took a while to work out why he would not just set out to accomplish it. But in the end, I found the answer to that question in the first novel. Souls are important. So therefore, he would need as many as he could get. Once I had this in my head the writing seemed to flow a lot easier. And then I could start thinking up grisly and horrific deaths for some of the poor victims. I also wanted in this book, a closer look at both Minstrel and the tramp, and to tease out some of their back stories. I think this is what I like most about Renaissance. It gives both the tramp and Minstrel a bit more depth. We start to know them a little better.

DLS - Having read 'Minstrel's Renaissance' I was pleased to see that you've continued with the barrage of over-the-top violence and gore. In fact, if anything, the pulpish mayhem seems to have increased in this second instalment. Was it a conscious decision of yours to up the ante in such a way, and did you find it difficult to think up new and horrific ways in which the novel's madness could escalate?

RA - Ha Ha! I'm pleased you liked that. Yes, I definitely went out of my way to think up some seriously horrible deaths for this one. As I've already said, when I wrote 'Minstrel's Bargain' I had no idea that it would be as 'pulpy' as it turned out, or that this would even be a factor of discussion. But for 'Minstrel's Renaissance' I wanted to continue that theme of vivid description, and a big part of the story is that Minstrel needs to get as many souls as he can. So I just sat and thought up some gruesome scenarios that I could flesh out on the laptop. This has been problematic however. The recent terrorist atrocities we've seen or read about in the news, made me stop and think for a while. The last thing I wanted was for anyone who read either of the Prophecy books to think I was somehow 'cashing in' on those very real tragedies. I actually thought up and partly wrote out a scene just before the attack on Westminster. The scene involved a woman using her car as a weapon on the streets of Newcastle, mowing people down as she went. Obviously, that was not something I was going to include once the attack had occurred. So I changed it slightly into the scene at the railway station in Leeds. It is a little disconcerting that scenes I have thought of or written, have, to some extent, come true. It really does show that real horror lies within the capabilities of humans, not just made up demons. That is a very frightening thought.

DLS - The plot behind 'Minstrel's Renaissance' feels less structured than the first instalment, with a far looser, less direct route used to get from the beginning of the tale all the way to the finale and its eventual end. Was this the result of anything in particular?

RA - Probably just bad editing! In reality, I think it's because I had to re-learn how to write a book again. In reality, 'Minstrel's Renaissance' is the first 'new' book I've written in years, as the other two, Minstrel's Bargain and Point of Contact, were originally written years ago. And the short story compilation doesn't really count as they are such self-contained themes. So there was definitely an element of baby stepping my way through it. I always knew what would happen at the end, and once the idea of The Prophecy was sorted, it was a matter of trying to make all the loose ends meet. Like I said, I changed a few scenes around and added various other factors into it as I went, but maybe it's simply because it's not quite as long as 'Minstrel's Bargain'. We get into the story a bit quicker in this one as hopefully, the reader will know what happened in the first book.

DLS - In 'Minstrel's Renaissance' we see protagonist Phil Sturgess gradually finding his feet with his 'Traveller' role. As a result of this, are we going to see a different Phil Sturgess in Book 3? And how much of you (or perhaps someone else) have you put in the character?

RA - A mate of mine read 'Minstrel's Bargain'. We were sitting in a pub one day and he said 'Sturgess is you with a beard.' I was taken aback by this, as in my mind, I am very different physically from Sturgess. But I sort of understood where he was coming from. I think there is a lot of me in Sturgess. I'm not saying I would go down to hell and fight demons, but I'd like to think that I would at least contemplate that to save the ones I love. So yeah, I think me and Sturgess would be at least mates. As far as becoming the Traveller, yes, this was deliberate, and an important part of the whole trilogy. In the first book we see how he reacts to finding out this role. In 'Minstrel's Renaissance' we begin to see that he is a Traveller like no other, the so called Last Traveller. And this role will increase in the third book. But maybe, not the way you would imagine….

DLS - I understand that you also have a short story appearing in Darkwater Syndicate's forthcoming horror anthology 'Shadows And Teeth: Volume 3'. Can you tell us a little about your contribution and what style of horror to expect?

RA - I'm really excited by this, and very thankful to your good self for mentioning me to the guys at Darkwater. My story is entitled 'The Screaming.' I'm not going into too much detail, suffice to say that it is perhaps different to what may be expected from me. It is, in part, a bit of a nod to a very well known, and well-loved cartoon series. In a way. I like the way it panned out. I hope the readers do too.

DLS - How are you finding the horror scene at the moment, and in particular, would you say it's still relatively tough for indie writers to make their name within it?

RA - It's certainly tough for me! I think there is a huge interest in horror at the moment, but in reality, I don't think that has ever changed. There must be at least one horror movie made for each year since the high-water mark of the early eighties, showing how popular the genre is. When I first wrote 'Minstrel's Bargain' in the early nineties, there was not much interest in it though. But I think that interest is growing again. With the self-publishing boom, more and more writers can get their work out there, and a lot of that is horror. There seems to be a glut, if you pardon the expression, of zombie/post-apocalyptic stuff out there, helped by stuff like 'The Walking Dead' on TV. I think, to be noticed, horror writers have to be different. Not necessarily more violent or descriptive, but different. What that 'different' might be I don't know. I wish I did. But it's tough to be writing in any genre. There are so many books out there in Amazonland that to stand out you have to be incredibly lucky. I've read some very good horror stories by new authors, but they can't seem to get anywhere because of the stuffed market. It is both a blessing and a curse. It's easy to get books published, but hard to get them noticed. I hope that horror writers will continue to keep trying. Horror has to continue. It's better than erotica isn't it!

DLS - In these interviews I like to ask people's top five all time novels. Do you fancy giving us yours?

RA - I'll give you the five books that I could read again and again. (And have.)
1. James Herbert: Nobody True
2. Derek Robinson: Piece of Cake
3. Charles Dickens: Great Expectations
4. John Wyndham: The day of the Triffids
5. Stephen King: IT

DLS - You've written books both in the horror and science-fiction genres. Are there any other genres or styles that you'd like to explore in the future (and any that you wouldn't even consider)?

RA - I would love to write some sort of pure action thriller. My dad was a huge fan of Desmond Bagley and Alastair Maclean, and I used to read them when he was finished. So I'd love to do something along those lines one day. I'd also like to do some historical fiction. I have an idea about that and may work on it when I have a bit more time. I would also like to perhaps try my hand at developing a character led story. Something that does not involve people getting their throats cut with ice skates. What I would never write is erotica. I wouldn't be able to face my mam again.

DLS - Is there anything currently in the pipeline for you that you can tell us about?

RA - At the minute I've written a few chapters of something I'm working on, and it relates to your previous question. Because it's a children's story. I had an idea that I think is interesting, so I'm using the time between 'Minstrel's Renaissance' and whatever I do next, to give it a go. I don't know if anything will come of it, but we'll see. I would also love to write something about a werewolf. I love werewolves. But it needs to be a bit different. Again, I have a few ideas, but at the minute no firm plans.

DLS - Many thanks for taking the time out to answer all of those questions Richard.

© DLS Reviews

You can visit to Richard Ayre's official website here…

Or see in-depth reviews of Richard Ayre's work here: