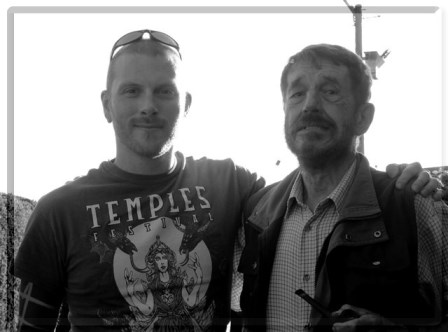 DLS with Guy N Smith 2014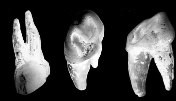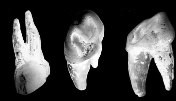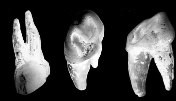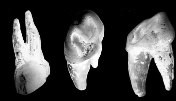 Very possibly the most prolific pulp horror author of all time as well, as being an incredibly friendly and approachable individual who always has his fans in mind; I'm delighted to have had the opportunity to interview the godfather of pulp horror novels – Guy N Smith.He's had more titles published than you or I have had birthdays. If you enjoy a good pulp horror novel that simply doesn't hold back, then chances are you've got a fair few of this man's paperbacks in your collection.The man's a living legend. And he singlehandedly sets the bar for how to deliver a pulp horror novel that always delivers the goods in absolute abundance.
DLS -
Hi Guy. Thanks for agreeing to be interviewed for DLS Reviews.
DLS –
As incredible as it sounds, you've been writing professionally for over 40 years now. Is writing something that has always come naturally to you? Or is it something that you had to work hard at?
GNS –
I guess I picked it up as I went along. My mother was an historical novelist (E.M. Weale) and she encouraged me from a very early age. I used to compile a weekly comic for her, for which she paid me sixpence (2½p). I never missed a deadline. This led to published stories (56 in total) in a local newspaper, moving on to shooting articles in leading sporting magazines. Dixon Hawke stories for D.C. Thomson, London Mystery etc. Then came my novels in 1975 through to the present day. It was all a learning curve.
DLS –
Why did you start off writing horror fiction and why did you decide to (mostly) stay within this particular genre?
GNS
–
I started with horror fiction because New English Library were seeking a werewolf novel for their lists. This led to others being commissioned. Contracts came thick and fast so I stayed with horror along with books in other genres.
DLS
– What novels would you say you enjoyed writing the most and why?
GNS
–
'Pony Riders' (Pinnacle USA). I have always been an avid western fan and when the opportunity arose to write a book I seized it. I have always been fascinated by the Pony Express. In a way this book is a history but with a fictional plot. Except for J.A. Slade, the notorious road boss and gunman.
DLS
– Are there any novels that you found difficult or particularly challenging to write?
GNS
–
'Fiend' was one with its Soviet setting. The Russian way of life etc. The research took as long as it did to write the book.
DLS
– What sort of research and planning have you done before commencing a novel? Do you find each novel requires a large amount of research and planning, or is it not always necessary?
GNS
–
Most of my novels, Crabs, The Slime Beast etc, were figments of my own imagination. The Sucking Pit is set in the woods bordering my boyhood home and I knew these like the back of my hand. 'Blood Circuit' was difficult, though, because I had to do a great deal of research on motor racing.
DLS
– Who would you say is you favourite character out of the hundreds of different ones you've created over the years and why?
GNS
–
Undoubtedly John Mayo, the man in the black fedora (The Black Fedora). I met him at a wedding and he loaned me his fedora knowing that I was basing my character on himself. A few years later he wanted his headgear back and, as we were both appearing on stage at a festival in a small Welsh town, we decided that he would demand it at gun point! So I had no option but to hand it over but then, out of the audience another fedora came whizzing. One of my fans was ensuring that I would not be without a black fedora! John Mayo also appears in 'The Knighton Vampires.'
DLS
– 'The Fiend' (1988) was probably your longest novel, running for a total of 312 pages. The majority of your other titles have a page count of around 120 – 150 pages. Why do you favour writing shorter length novels? And have you ever considered going for a much longer offering, say like Stephen King or Dean Koontz tend to?
GNS
–
I prefer short books both to read and to write. Many of the famous genre classics have been short: Shane, I am Legend, The Third Man, to name but three. They are not easy to write as one has to put the plot into around 50,000 words. I have resisted longer books, the temptation is to pad them out with a sub-plot. My policy is to tell a fast moving story which holds the reader's interest from start to finish. I had to write longer books to satisfy publishers' requirements as the 1980's dawned but now I'm back to writing short ones – and enjoying it.
DLS
– Are there any authors that inspire you? Also, which authors and genres of fiction do you read?
GNS
–
I prefer to read books prior to the 1960's mostly from the 1930's. My favourite authors are Sir Arthur Conan Doyle, Leslie Charteris, Sapper, Sydney Horler, Edgar Wallace and a few others. I re-read quite a lot. I also read westerns. I like Oliver Strange who penned the Sudden series. He was British, lived in London and wrote outside in his garden during fine summer days.
DLS
– Can you tell us a little about your success outside of the UK, what countries your work has been published in, and where your novels have been particularly popular?
GNS
–
I had around 17 horror novels published in the USA. Right now 'The Slime Beast' (1975) is being reissued as a signed limited edition in hardcover by Centipede Press, USA. 25 of my books were published in Poland, many selling 100,000 and being reprinted. Suddenly the publishers vanished! I later discovered that they had sold 7 of my titles to Russia. There is a lot of money still owed to me in royalties!

DLS
– You've often stated that your favourite tale from your own back catalogue is 'The Pony Riders' (1997). Do you have any plans to write another Western in a similar vein? Or perhaps even combine a Western setting with a horror storyline in a similar way to your short 'Zombie Gunfighter' (2011)?
GNS
–
It is a possibility. I would love to write one and maybe I will but at the moment I have a very heavy schedule.
DLS
– Would you say genre fiction has already had its day and is now slowly losing its readership? Or do you see genre fiction being just as popular now (or possibly in the future) as it was back in the 70s and 80s?
GNS
–
Genre fiction only went into decline because publishers wanted it to so that they could hype biographies of famous personalities, books on gardening, cookery etc. My own books are selling well as e-books and print-on-demand which goes to prove that there is still a readership out there. Overall I think genre fiction is making a steady comeback.
DLS
– Your fanzine publication 'Graveyard Rendezvous' has been running since 1993 (with a total of 41 issues to date). Can you tell us a little about the history of this fanzine and what direct involvement you've had with it over the years?
GNS
–
Graveyard Rendezvous was started by a fan who produced around 5 excellent issues before the workload became too much for him. So we took it over. It has been absent for about 3 years now but that is because of a shortage of suitable material. Whilst we were happy to publish the occasional short story by a fan the last thing our readership wants is an entire issue filled with fan fiction. We want articles, some about GNS and his books or about the horror genre. So far, in spite of requests little has been forthcoming. I would love to see GR up and running again.
DLS
– When we last spoke you mentioned the potential publication of a special hardback version of 'The Slime Beast' (1976) as well as a possible sequel to the original tale. Has there been any progress with either of these?
GNS
–
I have just finished writing 'Spawn of the Sime Beast'. The cover is in production and we hope to have it available both as an e-book and POD before too long. It is very much in the style of the original although set in the present day.
DLS
– Back in 2012 there was quite a bit of talk about a potential film adaptation of 'Night Of The Crabs' (1976) being made. I understand that this unfortunately never materialised. Can you tell us a little about what happened? And are there any other plans for future film adaptations of your work?
GNS
–
I guess 'Night of the Crabs' fell by the wayside because the film company wanted to make it as a blockbuster rather than a 'B' movie and that would have cost mega money. At the moment there are moves to film 'The Slime Beast'. Apparently they are currently working on the screenplay and I have been informed that the producer is 'very keen!'
DLS
–There have been rumours of third and fourth instalments to the 'Truckers' series. Were these titles ever penned, and if so, do you still have the original manuscripts which could possibly be published one day?
GNS
–
The 'Truckers' series died along with Mews Books which was amalgamated into New English Library. Whilst series books were in vogue when this small publisher started, they went into decline. Truckers 3 & 4 were never written, just some ideas submitted.
DLS
–Back in 1974 a comic book adaptation of your infamous war-sleaze novel 'Bamboo Guerillas' (1977) was drafted up for the 'Adventure Strip Weekly' (1974). What ever happened to this project and why did it never see the light of day?
GNS
–
It was the brainchild of artist Peter Knifton. We met, he produced a 'pilot', but I never heard from him again.
DLS
– Over the years you've written novels involving crabs, locusts, bats, snakes, a caracal and a leopard on the rampage. Have you had any thoughts about writing a novel involving any other beasties giving mankind a good battering, and if so which ones and why did you never pursue them?
GNS
–
Frankly, I think more than enough species of beasties have been covered, not just by myself but Crabs started a frenzy of them which saturated the market in the 1980's. So any more from me will feature those which have already proved popular and have served me well in the past.

DLS
– Your fans are clearly very important to you. Each year, on the first Sunday in September, you hold an annual fan convention at your house in Clun. Do you still get a lot of enjoyment out of these events and do you still see them as being as important now as they were when you first started hosting them?
GNS
–
I see my annual Fan Club Convention being as important as ever. I like to meet as many fans as possible. A number of them have become personal friends. Without the convention I would never see them. I owe a lot to my fans, many of whom have bought my books and remained faithful to me over the years. So I like to put on an enjoyable day for all and I plan to continue with it for as long as possible.
DLS
– Are there any plans for a follow-up autobiography to 'Pipe Dreams' (2013). Although an excellent and very interesting read, 'Pipe Dreams' nevertheless felt a tad too thin and missing many of those amusing stories and antidotes which you've shared at your annual conventions.
GNS
–
'Pipe Dreams' will, I'm sure, be updated with further editions. It is a kind of on-going book.
DLS
– Finally, what can we next see coming from the Guy N Smith franchise?
GNS
–
As already mentioned there is the Slime Beast sequel next. We are currently looking at a 'Crabs Omnibus', searching out the short stories which have appeared in print over the years and putting them all between one cover plus some new material. That way the Crabs completist fan will have everything I have ever written about the giant crustaceans.
DLS
- Many thanks for taking the time out to answer all of these questions Guy.
Check out Guy N Smith's extensive back catalogue
here
…
You can also visit to Guy N Smith's official website
here
…

A B C D E F G H I J K L M N O P Q R S T U V W XYZ VARIOUS NON-FICTION