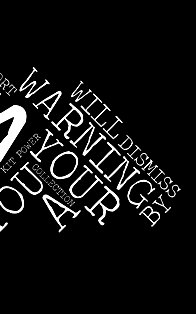 First published back in November of 2017, British author Kit Power's 'A Warning About Your Future Enslavement That You Will Dismiss As A Collection Of Short Fiction And Essays By Kit Power' is a collection of previously published and unpublished stories and essays (as the title suggests) that have been connected through an elaborate sci-fi plot device.
Prelude – 3 Pages
He'd hidden the machine instead of alerting his superiors to its existence. He knew what he was doing was wrong. Stealing the machine and hiding it in his basement. Let alone rewiring the output device in the hope of transmitting some legible information to a brain dump feed, all without frying his mind in the process. His first test was with one of his discarded toenails which he'd inserted into the machine. Now it was time to see what his DNA would yield…
<error text> - 2 Pages
A fucked up ineligible mess, closely followed by hot bile and vomiting, was the wholly disagreeable output of the toenail test. Something had clearly gone wrong. After a bit more tweaking to the machine, he hoped he might have fixed the problem. Although now he could no longer use his own DNA. Seems the machine wouldn't allow any replication. But his second attempt, one using a hair he'd snatched from a random woman's back, proved to be more fruitful. This produced something more legible. This started churning out some results…
Kit Power's got one hell of a kick ass imagination on him. In his short prelude, and then his follow-up, <error text> he gets straight into laying down the basis for his collection of weird historically set story snippets. A machine which allows the user to relive extracts from history. To tell the true stories and fill in the blanks using the echoes of the past that have been ingrained in peoples DNA. Love it.
Teműjin – 9 Pages
After his father was poisoned and his family cast out of their tribe, Teműjin vowed his vengeance on the Tartars would be swift, brutal and total, and once he'd come of age, he would return to his rightful position in the tribe to reclaim his true destiny. But first he had to deal with his disloyal half-brothers. First he had to get his family back in order…
What an opening tale. Power take us back to the twelfth century when infamous Mongolian Emperor and Warlord, Genghis Khan, was a young boy. The story is told from the perspective of Teműjin (aka young Genghis Khan). It's a short slice of history that sticks closely to what we believe happened to Teműjin at that tender young age. Through this needle's eye snippet of history we get a flavour of what the machine can offer. A vision of the past. A voyeuristic insight into a pivotal moment in history. And what better example than that of the upbringing of the merciless warlord Genghis Khan.
The Chickens And The Three Gods – 9 Pages
Next he placed a single feather into the machine. The output told a new story. One with a whole different view on the world. One from outside of mankind. The four chickens were adopted young and placed in a small domestic garden. It was there that they met their three Gods. The first was the hen-human. She brought them food and gave them everything they needed for their comfort. She was their C'ra. The second was the cock-human. He too provided for them. They called him R'ak. In return they provided eggs for these two loving Gods. But the third God, the one they named B'rok, brought nothing but fear and chaos amongst them. This chick-human was small but filled with spite and anger. It would chase them around their sanctuary. It squealed and shrieked when it saw them. And it scared them. But their leader had other ideas. With a touch of chicken magic, they would turn the tide on their third God at long last…
Did I already say Kit Power had a heck of an imagination on him? I did? Well, I'll say it again anyway. Power really does have one mother humper of an imagination. Here we have a quick-fire story from the perspective of a handful of young chickens who've been adopted into a young family. We see the story unfold from the chickens' perspective. Their wonderful almost-child-like vision of their close-confined world. And the eventual repercussions of their leader's actions against the family's young toddler who they see as their spiteful tormentor. What a story! The short tale was first published in Matt Shaw's 'Easter Eggs And Bunny Boilers' (2016) anthology.
Conference – 5 Pages
Time for another brain dump. This next one provides a disturbing insight into the beginnings of humanities downfall. At a sci-fi convention we witness the creatures that started this whole thing. We can observe the Enemy for the first time. Prior to this we had known nothing about them. We only knew the holes they left – in the cities, in the earth, and of course, in our understanding of ourselves. A loss of history. The loss of knowledge…
And so the plot thickens. Here we learn a little more about the predicament humanity's now in. What appears to be some sort of tongue-in-cheek under-the-radar alien invasion malarkey. It's quirky and light-hearted and filled with colourful camp wit. But the end result that's hinted at brings it all back into focus somewhat. In this thin slither of a story we get the feeling that the wheels of the book as a whole are really beginning to turn. The overarching plot is getting laid down, and we've got a hell of a journey yet to come. Oh the anticipation. Oh the fun. Oh the grin-inducing horror of it all.
Valentine's Day – 9 Pages
John had decided that working on the car whilst the other's talked shit at each other was the safest place to be. He was hungover and tired and after having an earful from his wife about forgetting Valentine's Day, wasn't in any sort of mood for the back-and-forth banter of the guys as they waited for Bugs to arrive. They were all packing guns - a veritable necessity of the job. Should the deal go pear-shaped, John knew the guys wouldn't hesitate to open up with their pieces. For now though, they were just waiting…
The Saint Valentine's Day Massacre. Another perfect opportunity for us to go back into history, and this time, see what happened on that fateful day back in 1929. The day when seven members of Chicago's North Side Gang were mowed down by unknown assassins. Theories that the police were responsible for the murder have continued ever since. In steps Power to clear things up for us. It's a great little chapter. Excellent dialogue, impeccable suspense, and a wonderfully executed closing. Kit Power just writes so damn well. The story was first published in Monkey Kettle's 'Dial M For Monkey' (2015) anthology.
Wide Load – 11 Pages
Next he placed a single curly pubic hair he'd found in the toilet cubicle, into the machine. The resulting output was something utterly strange. Perverse even. It was just another day in the office for Richard. He had nothing urgent on, but his hangover was already making him wish he'd called in sick. Still, he didn't exactly have to do much today. Being an IT consultant was a doddle for him. Money for old rope is what his father would say. But after an hour of procrastinating, he decided it was time for a shit. An excuse to waste some more of the day away, and even better, to walk past Becky's desk en route to the toilets and hopefully catch a glimpse of her impressive cleavage again. However as Richard passed her desk, he heard her mutter something under her breath. What had that bloody goth bitch said? He hadn't heard the words but he knew from the tone it wasn't complimentary. If she was going to flaunt her chest then she should expect men like him to look. She deserved a good seeing to. And oh how he'd love to be the one to give it to her…
First published in Jack Bantry's 'Splatterpunk Zine – Issue Six' (2014) this next story shows how off-the-frigging-wall Power can get with his work. Furthermore, he's clearly not bothered about veering into some decidedly distasteful territory. It just makes his stories irresistible reading. But I guess it's that voice behind his tales that really draws you in. That empathy and link you have with the narrator. The story plays out from behind their eyes and you can't help but feel a part of it all. And shit has Power got one bastard of a revolting little trip in store for you here. It's a story that's got that whole gross-out thing going for it. Mix in some barely justifiable suggestion of comeuppance and a wickedly smirk-inducing twist ending, and you've got yourself one grim little read that's executed to absolute perfection. Fucking genius!
Richard Madeley Is A Fuctard And We're All Going To Hell – 4 Pages
The next sample was from another used tissue he'd collected. The output showed one man's mounting annoyance at the state of the modern day reporting. The man had been watching the 10pm bulletin on BBC News 24, which offered its viewers a sneak peek at tomorrow's papers. To assist in the task two guests had picked out particular articles of interest. That night had Jennie Bond and Richard Madely offering up their pearls of wisdom about the current affairs. Two equally droll and loathsome TV personalities. The more they spoke, the more opinions they offered up, the more his infuriation grew until it reached bursting point…
Here we have a comical ditty showing one man's frustrations at what he sees as the moronic views from two almost equally loathsome TV celebrities. I say almost, because Madely takes the greatest punishment at our exasperated viewers venting. The anger projected at Madely as he churns out his thoughts on the various subjects is downright hilarious. That's pretty much all we have here. The tongue-in-cheek social commentary and another wisp-like hint at the 'greater picture' of the current time and predicament.
Reverse Engineering – 11 Pages
Another sample another brain dump. This time he saw a couple entering a doctor's office. Bruce and June Tanner were a good-looking and sophisticated looking couple. Him forty-two, her thirty-five. They were just the kind of individuals that were lucky enough to be where they were now. Waiting to hear the news from the Doctor. And it was good news. The sort of news that Baker said was the best part of the job. That's what he told them. What he said on the outside. Although things are sometimes different on the inside…
More clues as to the distance mankind has come. How far the medical world had gone prior to collapse. Fertility, conception and human reproduction has become something systemised. Controlled. Only for the lucky few. It's a strange, clinically cold vision that somehow Power has managed to squeeze some degree of compassion into. It's in complete juxtaposition with the environment – but that just adds to the human quality that's present in it. Although it's the dialogue that makes it. The believability of it all. Even in the delicate moments between what is being said. You've just got to love how Power writes. The way his characters are so effortlessly real. The story was first published within the 'Do Monkeys Dream Of Electric Kettles?' (2014) anthology.
The Film That Made Me: RoboCop – 18 Pages
A bag full of cardboard water cones has solved the DNA sample problem. He now has enough samples for a good number of brain dumps. Although the first from this harvest is a confusing outpouring about something he has absolutely no idea on. What on earth is a 'film'? From what he can gather from the brain dump, it appears to be some sort of recreational activity in which people, including children, watch violence being portrayed purely for their amusement. The very pinnacle of which appears to be s film called 'RoboCop'. Apparently the greatest film ever…
Originally published in March 2014 as an article on Jim McLeod's 'Ginger Nuts Of Horror' website, Power's article on the greatness of the film 'RoboCop' (1987) is perhaps one of the most entertaining articles I've ever had the pleasure of reading. Laced with colourful wit throughout, Power takes us through how he first discovered the film at the tender age of eleven (which includes a fabulous anecdote about the local Video Van Man who drove around Devon renting out VHS's to anyone with a VCR), before moving on to detail exactly why the film is not only the best action movie, but the best satire, the best satire of an action movie, and the best horror movie ever made. His passionate love of the film is beyond infectious. This is great reading. Utterly entertaining. In fact I think I'll watch 'RoboCop' again tonight.
Cold Shock – 7 Pages
All of a sudden he received a feed into his brain without even being plugged in. How did that happen? It makes no sense. That was undoubtedly something else to explore. But for now, it was time for another brain dump. Seth awoke with a sharp sensation making him feel like there was nothing left of him below the ankle. The car was slowly filling with ice cold water. The light from the small torch illuminated the confines of the submerged people carrier. And all he could hear was Mandy's voice in his head. "If you ever cheat on me…"
Kit Power doing one of the things he does best. Getting you feeling uncomfortable by putting you right into the thick of the escalating dilemma before us. Power keeps us guessing, pulling together the clues to try and work out why this poor fella's in this life-threatening predicament. It's as intriguing and compelling, as it is captivating. Convincingly nerve-wracking…but hats our Kit Power. The story was first published in the 'Till Death Do Us Part' (2014) anthology.
My Brief Career As An Eleven Year Old Slave Trader – 11 Pages
As a mere eleven-year-old, via his lessons in history, he'd learnt about the cruelty of the dark ages and all the savagery of medieval history. But it was in drama, of all lessons, that he perhaps learnt some of the most important life lessons. It was here that they were tasked with arguing their case, for or against slavery. An abhorrent trade of perpetuating vile degrees of suffering for mere profit. And of course, for this young adolescent who firmly, wholeheartedly, opposed such a horrendous act, he found he was tasked with defending the slave traders. It was an assignment that would open his eyes for years to come…
First published in August 2014 as another article on Jim McLeod's 'Ginger Nuts Of Horror' website, Kit Power tells us of another key point in his childhood, which would once again prove to have an impactful bearing on the man he would later become. Power leaves his usual injection of humour at the doorstep, instead giving us a magnificently compelling read that's as thought-provoking (even to this day) as it is inspiring. An honest article that simply makes you love and respect the author that much more.
Zombie Dad – 13 Pages
More mining of the samples brought another disturbing output. Here the brain dump was from a young working lad named George. His dad had been laid off when he was just thirteen. Ever since then his dad had been sat on the sofa, drinking beer and watching TV. Ten years later and he was still there on the sofa, his personal hygiene and temperament long since abandoned. His wife (George's mother) had left years ago. Now George was all he had left. He relied on him for his booze and his food. Not that he'd ever thanked George for it. Nevertheless, his father's eventual death hit George hard. But not as hard as his return would…
This is a depressing one. Power paints a picture of a father's downward spiral following the loss of his job that not only destroys his own life, but also threatens to wreck that of those closest to him too. Domestic violence and alcohol dependency play heavy roles in the tale (as you'd probably expect). But it's the negative impact it all has on his son, George, that ultimately lays the killer blow. Sad stuff. The story was first published within Dawn Cano's 'Vs' (2016) US vs UK Horror charity anthology.
Keep It Up Son, Take A Look At What You Could Have Won – 10 Pages
October 1997 and British rock outfit The Wildhearts released their album 'Endless, Nameless'. A dramatic departure from their previous work, the album was a solid slab of nihilistic distortion and self-loathing. As a young unemployed jobseeker, purchasing a copy of any album was a big deal. But for him a new Wildhearts album was a must purchase. Although the first listen brought nothing but confusion and dismay. But he found the album a grower. One that has a defining influence on those that 'get it'. On those can relate to the depth of hurt in the songs. You are not alone…
First published in May 2015 as another article on Jim McLeod's 'Ginger Nuts Of Horror' website, Kit Power takes us back to when he was on the dole, feeling at a particular low in life, and the resulting impact that the album 'Endless, Nameless' had on him. Although the article does dissect the album almost song-by-song, it's nevertheless far more focussed upon the underlying mental anguish and emotional turmoil clearly plastered across the length and breadth of the album. It's something Power quite openly and candidly speaks of. How at the time he was able to relate to such psychological troubles. The strength and security the album offered, knowing he was not alone. Another thoroughly engaging article (especially for an ex-diehard Wildhearts fan).
Feed The World – 9 Pages
He was just six-years-old back in December 1984. His parents didn't try and hide anything that the news was showing. In fact, they did the best they could in order to answer his questions. "Why were the people in Africa so painfully thin? Why were they hardly moving? Why were they all living in tents? Why were they starving when we had so much food?". The answers he was provided with weren't great. But they were all his parents had. And it was enough to leave him weighed down with guilt. Thankful, but guilty…
Power launches into a hard-hitting and cuttingly thought-provoking chapter about when he was a six-year-old boy and first learnt of the famine crisis in Africa which had been brought to the forefront of media attention at the time, most notably through Bob Geldof's 'Do They Know It's Christmas?' (1984) charity Christmas Hit. Power openly holds his hands up to his shared guilt at the nonchalant comfort and excess enjoyed in our Western society. It's a challenging piece of writing and as blunt as a solid steel bar – just as it should be.
Like A Charm – 14 Pages
John had gone to the gun show to pick up a piece for Janie. Whilst he was there he was pulled aside by one of the sellers who managed to convince him to buy a lucky charm. The seller had impressed John by guessing his name and the fact that he was a cop. The charm was a single bullet, perhaps a .44 or .45, that hung on a fine silver chain. Engraved across the surface of the slug was John's name. The clever trick the man had played on John had been enough to make him not only purchase the charm, but also for John to keep the charm on him. After all, every cop needs a bit of good luck once in a while. Although, as time went by, John found that he fortune didn't always play exactly to his favour…
These stories are getting bleaker and bleaker. This next offering plays with the notion of good luck, and how it's not always as it seems. Although John goes through his career as a cop without any real harm coming to him, the same good fortune doesn't seem to apply to his partners who find themselves at the receiving end of quite the opposite to good luck. In fact, things get decidedly worse for anyone who's partnered up with poor old John. The story itself is a pretty simple one, but it's with the fleshing out of John, and the effect losing his partners has on him, where the tale really comes into its own. We feel for John. His hurt and loss and guilt way heavy on us. It's a tough read. One that whittles away at you, until the all-consuming depression exhibited by John becomes too much for him. Man is this a gloomy as sin read. But one that's executed to absolute perfection.
Ted – 13 Pages
The moment Caz's two-year-old son, Jason, laid eyes on the discarded teddy bear, Caz knew he'd want to keep it. Caz snatched the toddler out of the gutter, but not before Jason had grabbed the dank looking bear, clutching it tightly to his chest. The thing was rank and probably contained god knew what germs. But Jason was relentlessly stubborn, as only two-year-olds can be. So Caz gives in and they take Ted home with them. But Jason won't let go of the mouldy old bear, let alone allow Caz to put it in the washing machine. In fact, he's become worryingly attached to the bear already. Hopefully when he's asleep she'll be able to through the bear away. Or at least put the damn thing in the wash…
What a story! Vile, grim, creepy as a demented monkey and with one motherfucker of an ending. The sort of sledgehammer stroke that leaves you either grinning like a horror-goon or slack-jaw-appalled. The build up to the horrific finale is spot on. You're never quite sure where Power's going to take the tale. It could go in any number of directions. But where he eventually goes with it is more than likely somewhere considerably darker than you'd predicated. Bravo good sir. The story was first published within Angel McCoy's 'Another Dimension' (2016) anthology.
The Train – 3 Pages
He knew it was going to be now or never. He just lacked the energy. But Joel was pushing him on. Making him have the courage to do this. To escape. To get up and run. Run for his life. Run for the train…
Here we have a quick-fire slice of a story that seems over before it's really begun. We're dropped headfirst into an intense scene, where it takes almost the entirety of the text to properly gauge what's transpiring. And then before we know it, it's all over.
Enemies – 13 Pages
The fog was so thick, so all-encompassing, that he could barely see his own hands before him. As he edged forwards, through the swirling mist, he began to see a flickering light in the distance. His strides took him closer and closer to the source of the light, until he was able to make out the form of a person. When they were standing before each other the figure finally spoke, allowing him three questions. Three questions before the real decisions are to be made. To reflect upon a lifetime of enemies. A procession of those that had wronged him. To forgive or condemn?...
I don't know about you, but I love short stories like this. Dreamlike sequences, cloaked in dense fog, where the circumstances of where you are are less important than the dilemma posed before you. Forgiveness for a past wrongdoing. Or condemned. The repercussions seem somehow less important than the simple act of continuing to bear a grudge, or just accepting the supposed wrong as part of life. It's more thought provoking than you'd expect. And Kit Power's absolutely nailed it.
The Hand – 15 Pages
Since being laid off he'd been gambling up his redundancy payoff. It had been a heart-breaking bitch of a month, and by the time he sat down at the table, he was beyond last-chance saloon territory. This was no longer just a game of poker. This was it. This was his rent. All he had left. But it was Friday night and this was London town. Time to play some cards. His bad luck had to run out sooner rather than later. Tonight, maybe tonight, he'd come away with something to his name. Tonight he'd not only play smart, but he'd play lucky. Tonight was surely his night…
Poker holocaust, bring it the fuck on. For non-card playing folk there's so damn much to get out of this short. It's full of intrigue into a whole different world. Makes you want to pick up a fifty-two card stack and give the bastard game a go. The adrenaline. The rush. It's all in there, and my god can Power pull you into the game. You'll probably be surprised at how intense and exciting this story is. There's more of the 'human condition' in the story than there are poker tactics. It draws you in and consumes you. Pulse-pounding and desperate to see the game out. It's surely a testament to Power's skill as a writer to be able to pull you in like this. Even if you have no real idea what the actual fuck is going on in the game. Genius.
Baptism – 7 Pages
It was a normal Wednesday evening. He'd just finished in the study and had his supper with his young daughter Isabelle. She'd been her usual delightful, cheerful, bubbly self. He'd run her a bath and was enjoying listening to her laughing and joyfully describing the size of the bubbles. He'd turned away for the briefest of seconds, when there was a sudden shift in her voice. What had been his darling daughter's voice, was now rising and lowering between each syllable. The once beautiful child, had somehow become a vile demon from hell itself…
Written in the style of a classic British horror story from the likes of Dickens, Blackwood, or Benson, this creepy demonic tale of terror plays with an escalating suspense that culminates into a magnificently gut-wrenching conclusion. Eerie and quick to get straight to the horror. The story was first published within Pete Kahle's 'Widowmakers' (2014) charity anthology.
Time Out Of Mind – 3 Pages
When he slapped Kennedy's brain down on his boss's desk he was greeted by a look of confusion, then disgust, followed closely by rising anger. He'd been sent out to fetch Hitler's body and instead he'd brought this back. And it smelt bad. Sid had lost track of time. But he now realised what was coming next. He could hear his own footsteps down the corridor, nearing by the second. Time to move fast. This wasn't supposed to go this way…
Good old fashioned time travel. The basis of so many thrilling and mind-bending sci-fi stories. Kit Power leaps into the thick of such with a quick-fire stab at some properly zany WWII antics that just get you grinning at the sheer over-the-top madness of this slice of oddness that somehow all fits together seamlessly. The fast-paced, wonderfully wacky sci-fi silliness. I'm still grinning at it all. The story was first published within the 'Yesterday You Said Tomorrow' time-travel anthology.
The Final Setting Of The Sun – 9 Pages
Fred is a Solar Engineer. The best in the business. In just over two hours he's going to detonate Larry – a three trillion gigaton fusion bomb. Furthermore it's close enough to the sun to induce a supernova, followed by collapse. The shockwave from the blast will vaporise everything within the solar system right through to Pluto. Fred's never died before, so he's understandably nervous to know what it will be like. Although having been uploaded into a clone, he's now as ready as he will ever be. They said it was being done to garner ever-greater knowledge. But let's face it, they were doing it because they could. It amuses them. After all, who wouldn't want to see the world burn?...
Magnificent. With this one short story the pieces feel like they're really beginning to finally fall into place. Sci-fi lunacy on a wonderfully clever level. People unloaded into clones. Worlds destroyed for the endless quest for further knowledge. It's crazy but somehow still relevant on a base human level. We're as bad as them. This story simply puts a highlighter over our inherent faults. In only the way a darn good sci-fi writer can. Hats off to you Kit Power. Hats off to you.
The Bar At The Edge Of The Desert – 10 Pages
In the bar, the comfortable, peaceful, nigh-on perfect bar, he orders a drink and is passed a forty-seven-year-old whisky. A fine vintage for a man who has enjoyed life. One with many experiences and depths. He takes a seat by himself and slowly sips his beloved drink. Each taste a reminder of what his life has brought him. Each sip a memory from a past filled with love. This is how his life has been. This is how existence is. Until the next one. Until the next drink at the bar on the edge of the desert…
Beautiful, poetic and life-affirming. Power concludes his brain dump stories with one that makes you feel alive. After so much chaos, so many moments of lunacy, of hurt, pain and anguish, such a story brings it all back home. It's all experiences in the rich tapestry of existence. And however it all pans out, it's not the end. Life, existence, the constant motion of time – it never ends. Sadly though, this book does. And we're edging closer and closer to the final conclusion.
Report Conclusion – 11 Pages
After all of that, after all those brain-dumps, all those stories and glimpses from the past, it's finally time to send them out en masse to everyone. To broadcast the hidden truth that the Ministry of Information, the fucking enemy of the people, decided to keep from everyone. But reality isn't always as it appears. There's a link to all these brain dumps. One from the past. Or so they want you to think…
A wonderfully fitting conclusion to the collection that pulls together all the individual tales whilst providing a quick insight into when the stories were all first written and/or published. Power offers up the idea that these stories, this collected vision, could potentially have been sent back through time from the future, and that Power's simply put his name to it. To be fair, this seems the most likely explanation, and the one I'm going with. So be warned. Knowledge is power.
The collection runs for a total of 236 pages.

© DLS Reviews