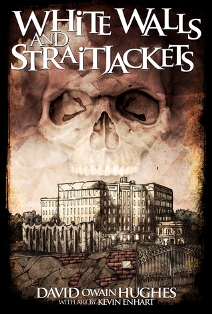 Crystal and Harry weren't too happy about the recent reviews they'd received from certain critics of the South Wales media. However they'd gotten their revenge. Now they had to put some miles between themselves and their victims. They had to make themselves scarce. Get themselves to Porthcawl where they could start over again. Although first, Crystal wanted to visit her sister, who she hadn't seen since she was put away at Castell Hirwaun – a hospital for the criminally insane – almost eight years ago. Although the journey to the hospital will prove far from free of trouble. Wherever the two end up, their craving for murder will always come to fruition...(more)
From Guy N Smith's gigantic flesh-hungry crabs in 'Night Of The Crabs' to James Herbert's swarming hordes of savage black rats in 'The Rats'; creatures on the rampage have always been a sure-fire premise for delivering an action-packed and nail-biting pulp horror novel.
Over the years, horror authors have produced novels utilising a veritable array of creatures. DLS Reviews offers up an impressively comprehensive list of these novels, broken down by the various species of rampaging beastie.
Whether it's a zombie outbreak, a post-nuclear dystopian world, a plague epidemic, a massive natural disaster or an extra-terrestrial threat... end of the world fiction will always catch the imagination of its readers. Although this is certainly not a complete list, DLS Reviews does however offer up an impressive list with accompanying reviews of a large number of post-apocalyptic novels. And the list will keep on growing until the end if days...